>With our force of personality, applied with all the subtlety of using a cruise missile to open a screen door.
"Grace, I know and love you like a sister, which means I know you well enough to know that you already know every single question I have to ask. I also know that you're shrewd and clever enough to know how to spin it all in the most positive light possible, and morally flexible enough to dissemble just the right amount to not be branded a monster. So let's skip all the messy run-around and get right to the truth. Keep in mind that that's my daughter back there, and while I'd die for you, I'd kill for her."
"Calmly" I confront our old friend Grace. In my most angelic tone I "request" to know "WHAT THE FUCK! DID SHE DO TO BONNIE! WHY IS SHE PUNCHING THROUGH WALLS AND SHIT, AND WHY WAS I ATTACKED BY SOME BUCKTOOTHED WEIRDO EARLIER! GRACE WHAT KIND OF SHITSHOW ARE YOU RUNNING HERE?!"

I politely ask making sure to keep my cool.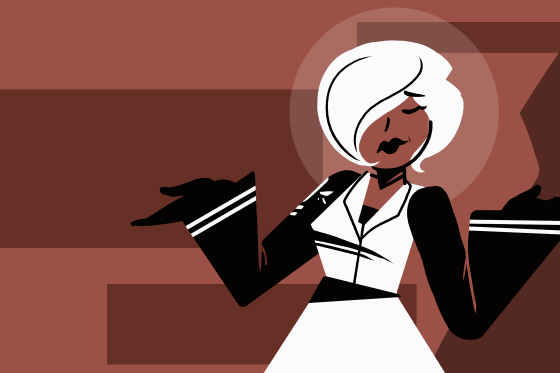 "Wow! Vermillion you haven't changed a bit! You're just as animated as you were back then, I wish i was as ageless as you hun."

"Grace...."

"Right right...We would have contacted you sooner about this minuet mishap but we weren't even aware of her condition. Until she started punching through walls of course. Initially we suspected that Rose over there was compromised but didn't think to check on dear Bonnie until a little later I had just assumed she was immune, like you Mil~."
Grace discloses.


"And please dont mind Sapphire shes a bit...well...stupid. We're working on teaching her the ropes a the moment. Say! Speaking of teaching this all could be explained much easier if we take a quick trip to my lab. Just so we could get a proper diagnostic and see whats really going on."

"Hmmm…"
I groan

"It'll only get worse if we don't do something about it quick, you know how all this works Mil~."