>Identify intruder, one does not simply interrupt such high-concept television.

>Wait until you can identify the intruder before siccing ratfriends on them.
Then resume watching Saturday morning cartoons!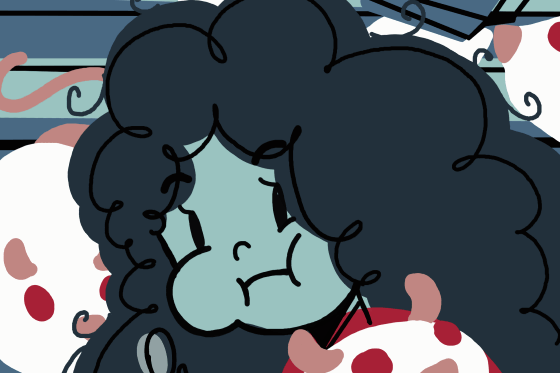 Making sure to make our selves obvious to the intruder, we try to identify who it is while sneaking in glances at the TV. Copy
"Hello young lady!"
The woman in white cheers to us.

(she keeps squinting at me, her vision must be effected, but she was able to tell I was here despite this....)

"Bonnie? wasn't it? you've been really busy haven't you? do you mind if we take a moment to talk?"

she continues
(I-Its her!)
(The monster lied!)
(It's going to get us killed)
(Brother was wrong!!)

"I heard your mom was coming over, I haven't seen Vermillion in quite some time. She's an dear old friend of mine you know."

(She looks just like her too...)

The woman says softly as she cautiously inches closer to us.